Back To Blog
A garage door opener is what makes your door very convenient. Imagine the hassle of having to manually open the door with all its weight or having to get out of your car in the rain just to open the door. But did it ever cross your mind that you would need to have your garage door opener replaced? This is despite the fact that yours is still working in prime condition. Of all the numerous reasons why you need to replace your door, security is the most important. When we say security, we mean the safety of your family as well as of your properties. Consider the following: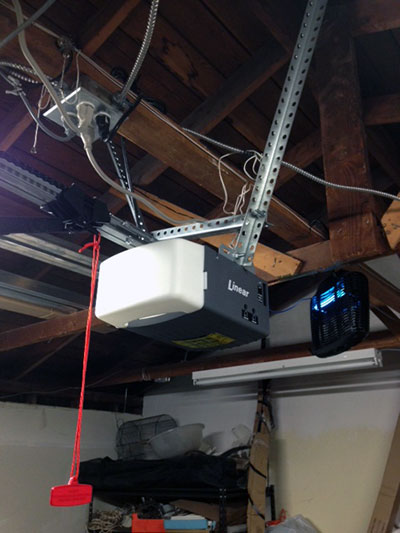 Keep the children safe
Garage doors are now required to have a safety reversing mechanism. This tool enables the door to stop its closing operation if it bumps into an object, be it a child or a pet. Even if it did not bump into an object as long as its sensor detects motion, it stops and reverses its movement. Entrapment under a garage door is one of the most fatal garage-related accidents. It has already claimed numerous lives over the years. If your door is not equipped with this feature, then a garage door opener replacement is something that you should seriously consider.
Keep your property safe
Garage doors today are also equipped with openers that have what is called a rolling code. This allows the opener to change its codes every time you use the unit. This feature is a security enhancement since remote controls for older openers are unfortunately predictable. This has made it easier for thieves to get the right combination code. Your house is safer with rolling code technology.
Garage doors are among the most vulnerable entry point for thieves into your home to perform their malicious acts. On top of that, it is also among the most accident-prone area of the house. Replacing your opener to address these concerns is among the smartest decisions you will ever make.